Meet our new Director of Compliance: Marko Dronjaks
Compliance is a key position in any financial business. But it's a role we take especially seriously at FINCI. We only hire or promote top compliance talent.

That's why it's our pleasure to introduce our new Director of Compliance, Marko Dronjaks. A top talent if ever there was one.

With over a decade's experience in compliance, working across Europe from Latvia to Malta to the UK and now Lithuania, Marko brings deep expertise to the role. Before joining us as Director of Compliance, Marko held significant roles such as Head of Payment Card Risk, Money Laundering Reporting Officer, and Head of Compliance.

As an expert in anti-money laundering, fraud prevention and risk management, he will lead FINCI as we support our clients, and keep our own business compliant. And with strong leadership skills, unimpeachable integrity and warm professionalism, he will always be a pleasure to work with.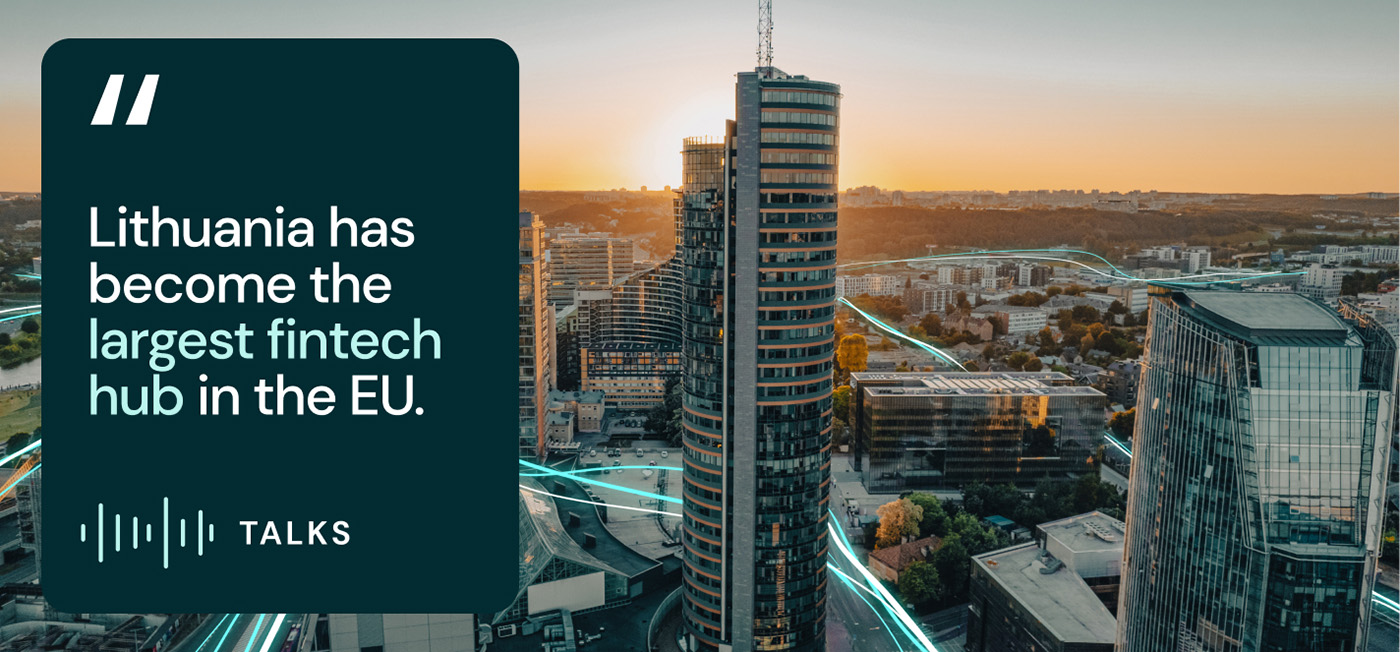 A hot role in an industry on fire
Fintech has exploded in recent years. The sector is a hotbed of innovation and job creation. But that explosion also comes at the same time as financial regulations are evolving, and in many cases challenging.

The EU, in particular, is trying to clean up business, ensuring money from crime, or for crime, is cleansed from the financial system. New regulatory bodies and legislation are coming into force with that mission.

The AMLA (2024) – The Anti-Money Laundering Authority (AMLA) is set to unify anti-money laundering and anti-terrorist financing efforts across the EU (as a fintech hub, Lithuania is applying to become the new home for this authority). This will mean broad changes in the synchronisation of oversight of compliance functions across the EU.

New MiCA regulation – The Markets in Crypto-Assets (MiCA) is a crypto crime regulation that will govern crypto-business operations within the EU, increasing transparency and compliance with anti-money laundering rules. Any business working in or with this industry will have to re-think compliance.

With these and many others, that means the role of compliance officer is now more important than it has ever been. FINCI is lucky to have Marko leading us into this new compliance future.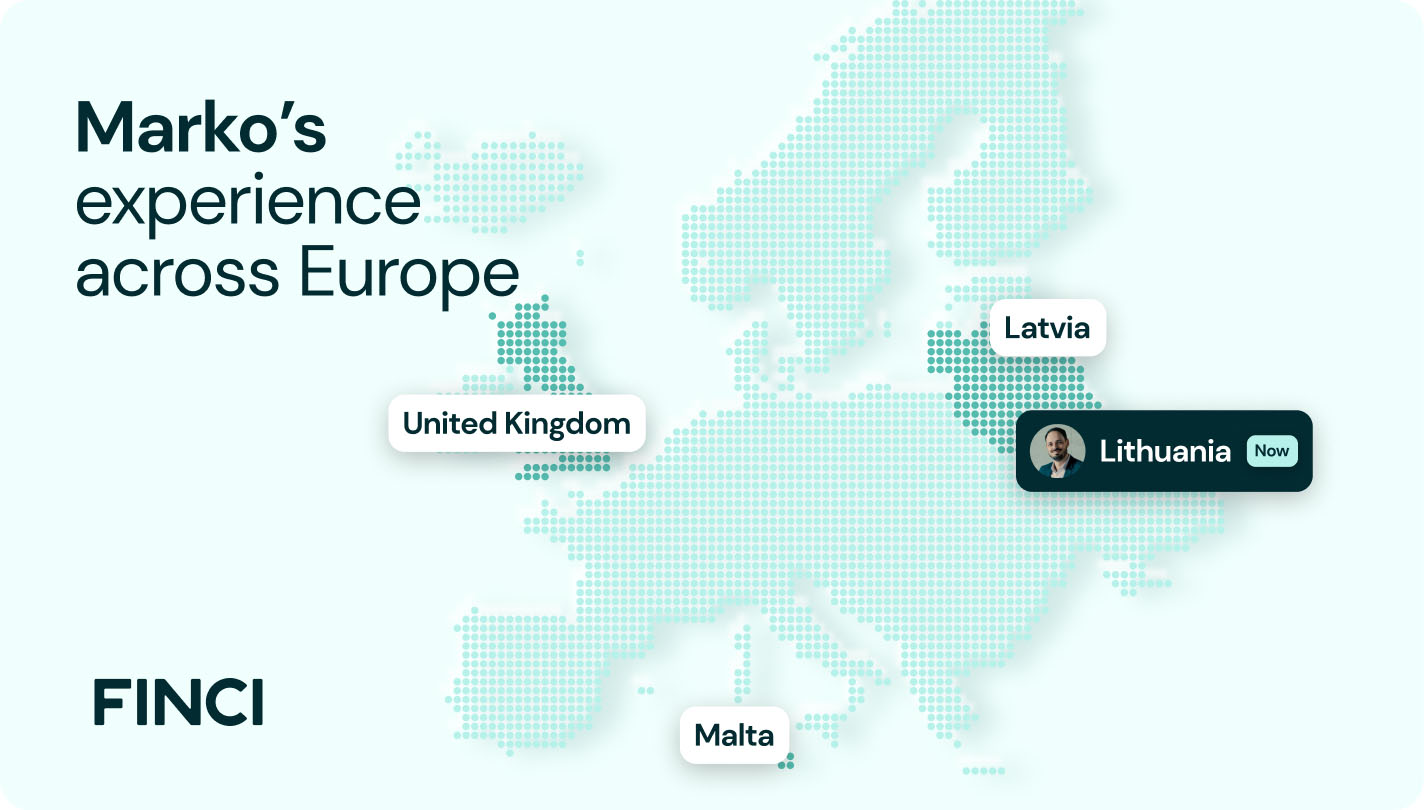 "My compliance philosophy, if you can call it that, is simple. Compliance culture needs to be entwined with the wider company culture. You can't have a compliance department that's off to the side, or seen as getting in the way of business. Compliance needs to be understood, followed and believed in across the organisation. That is certainly true at FINCI. From day one this is a fintech company that gives compliance its proper place. I'm proud to be leading this vitally important part of the business as we continue to serve our business customers."
Marko Dronjaks | FINCI Director of Compliance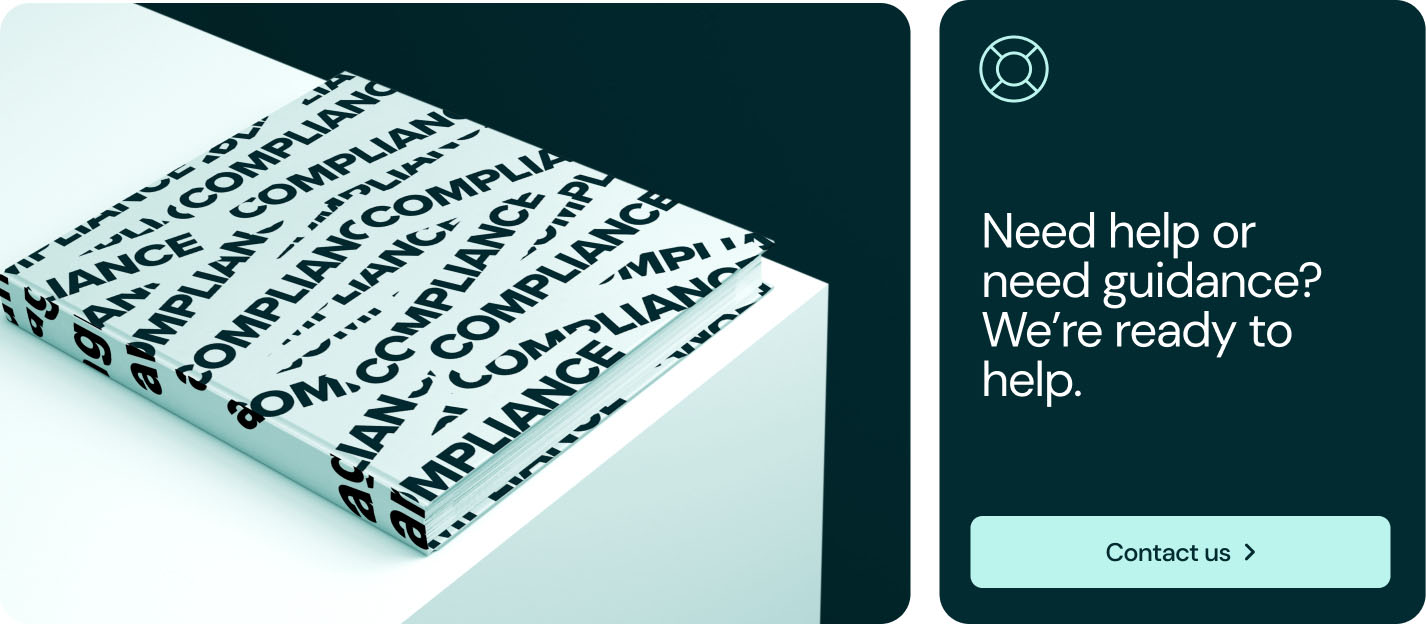 Compliance helps our clients

Compliance is not a box ticking exercise, or an afterthought, at FINCI. Better compliance processes and people offer real value to our business customers. That's why we continue to invest in an experienced and talented team of compliance officers. The benefits to you include:

Your business runs smoothly – As goods, services, people and money cross borders, compliance helps ensure your business runs smoothly. The extra work our team does in the background makes sure that nothing blocks or delays your business activities.

Your operation stays compliant – It can be tricky to stay compliant with a complex web of financial regulations, leaving businesses vulnerable to regulatory penalties, fines, and potential licence withdrawal. We are constantly investing our resources to keep our operation compliant and ensure the safeguarding of our clients' funds, in full compliance with the requirements of the law.
You can expand into new markets – Better financial compliance makes it easier and safer as you enter and expand into different markets and financial jurisdictions. Our focus on compliance is a top priority, ensuring the smooth execution of international payments.

And with specific expertise in a range of industries, our compliance officers know how to ask the right questions and guide you effortlessly through the compliance process. 
So from everyone at FINCI, a huge congratulations on your promotion, Marko, and welcome to the role.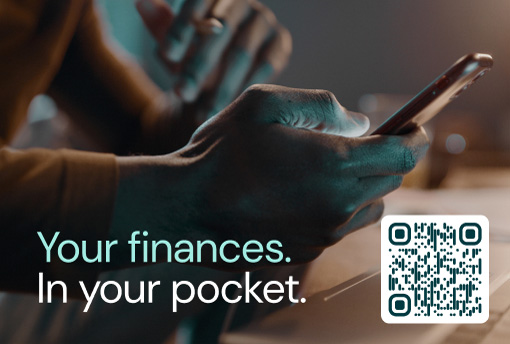 For personalised support that makes doing business easier, open a business account today.
Open an account