It's easy to pay with Google Pay
1. Download Google Pay

Go to the Google Play Store and download the Google Pay app (you'll need Android Lollipop 5.0 or more recent).

2. Add your FINCI card

Open the Google Pay app and follow the instructions for adding a new card. Then enter your FINCI card details.

3. Start buying stuff

You can now make fast and secure payments wherever they accept contactless. Just wake up your phone and hold it near the payment terminal. 
Google Pay - it's the modern way to pay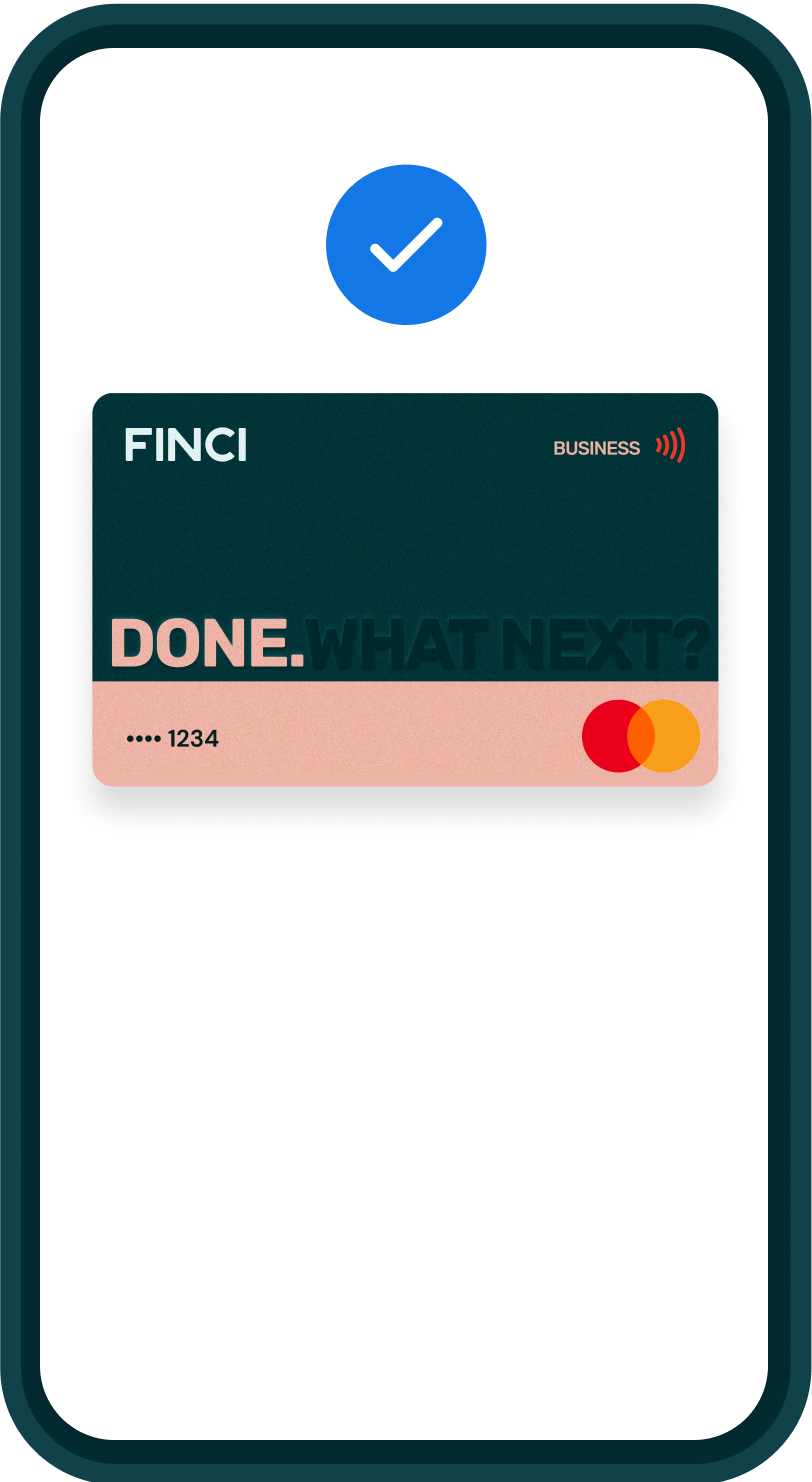 Benefits
Forget your wallet. On purpose.

With your cards securely stored in your virtual wallet, you don't need your actual wallet. Wherever you'd use contactless payments – on public transport, in a store – you can use Google Pay. So just grab your phone and go.

Free to use. Every time.

Google Pay is completely free to use. Google doesn't charge you for the service, or take a cut of the transactions. So you can buy goods online, in-app and in-store without any annoying extra fees.

Open an account

Safe to use.
Everywhere.

With built-in biometric authentication (fingerprints and face ID), fraud protection and transaction encryption, using Google Pay is safer than swiping cards or paying with cash. And Google does not use your transaction data for any other purposes.


Connect to Google. And Pay.

You can also connect to Google Pay in the FINCI app. Go to card settings and tap "add to Google Pay". And you can start using your FINCI account straight away (no need to wait for your physical card).
Common Questions
Common Questions
Which devices does Google Pay work with?

How do I add my FINCI card to Google Pay?

Can I use Google Pay if I freeze my card in the FINCI app?

Can I pay online with Google Pay?

Which FINCI cards work with Google Pay?

Why do my physical and digital cards look different?

When using Google Pay, you might notice the card design is different from when you see it in the FINCI app. Don't worry, it's exactly the same card with the same rates, just a different design for Google Pay. Put simply: different design, same card.

Business

Premium

Basic
Buy online, in-app and in real life with Google Pay, wherever you see these symbols
It's time to add your FINCI card to Google Wallet
Add your FINCI debit card to Google Wallet