Compliance: Playing the game by the rules
On the surface, financial compliance and refereeing football matches might seem to be two completely separate jobs. But when you think about it, compliance is a game of rules, and so is football. 

So it should be no surprise that a member of our compliance team, Jurijs Ivusins, is not just a CAMS certified anti-money laundering specialist, but also a FIFA licensed beach soccer referee.

With so many similarities between the roles, you'll see why it makes sense that the same person would be drawn to both compliance and refereeing.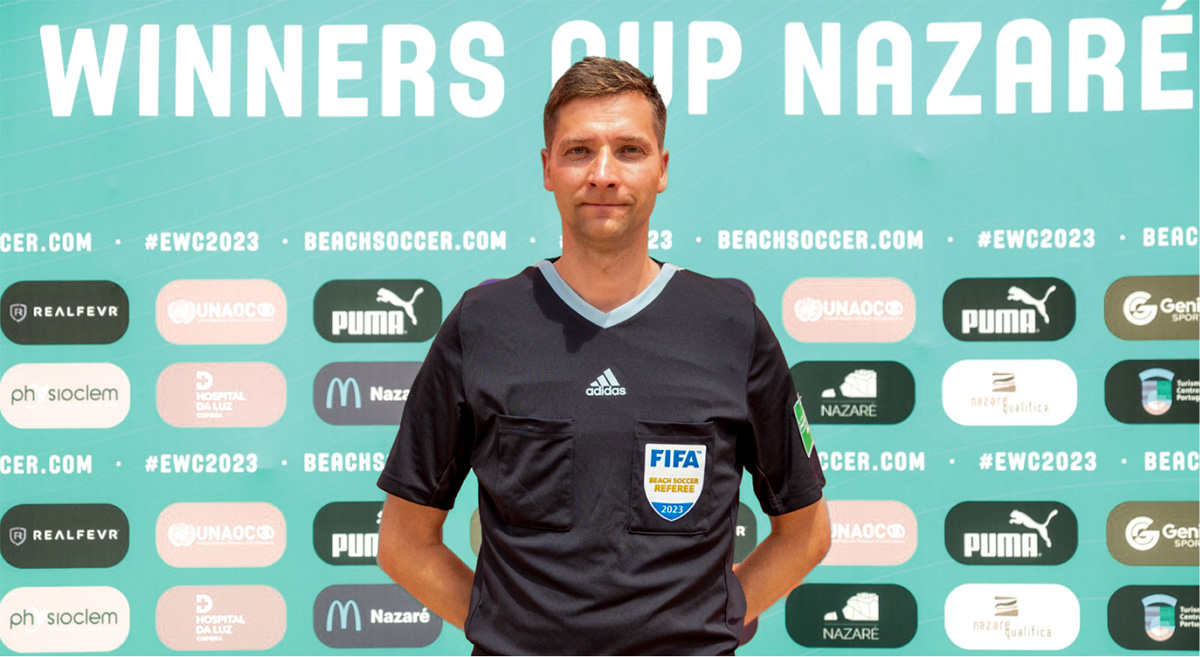 Following in his father's footsteps
After a playing career that never really took off, Jurijs decided to become a referee, just like his father (who used to be a 1st referee in 11-a-side football). After several years learning his trade in the lower leagues, he became a FIFA beach soccer referee (one of only six such referees in the Baltic states), and has been for more than 12 years now (almost matching his 14 years in AML and compliance).

For Jurijs it is more than a hobby. Refereeing is a passion, and almost like a second job. To be a high performing referee he has to study the game, frequently attend FIFA seminars, and be in great physical shape. He has to make fast decisions while under pressure, all while players, managers and supporters shout at him in the cauldron of competition.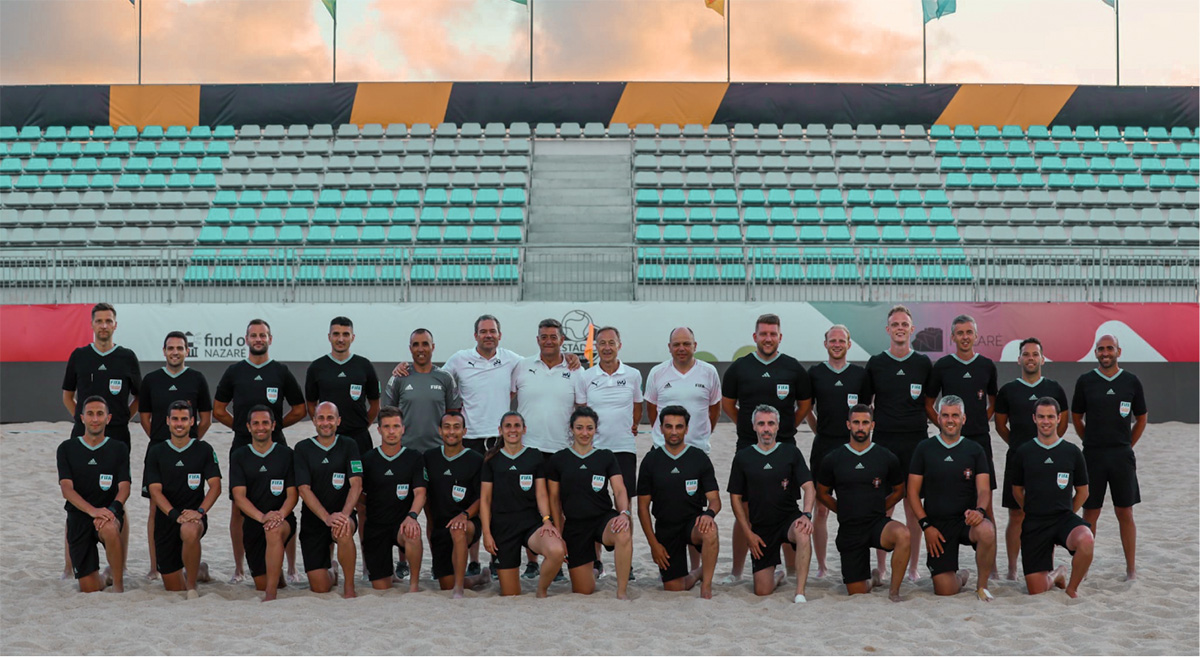 Refereeing the Champions League
And we're not talking about a few players down the local beach. Jurijs has reached the heights of beach football refereeing, having the honour of officiating at the Champion's League of beach soccer. 

25 referees attended the Euro Winners Cup in Nazaré, Portugal, in June 2023, all working hard to oversee a lot of games in a short period of time. Everyone was hoping to get picked for the final. But of course only one referee can be. 

Jurijs was not selected for the semi-finals, but then received the good news…
When I was told I'd been given the final it was an emotional moment for me, because my father is no longer with us. So I looked to the sky and promised I would do my best and to make him proud of his son. So for me it was a very emotional moment. At the moment I blew the final whistle, after a great game that ended on penalties, I was one of the happiest men in the world.
Football is like compliance 

As a compliance project manager, Jurijs is responsible for managing customer activity, making sure the rules and sanctions are followed. And the same goes for on the pitch where he has to manage the players, making sure they stick to the rules and applying sanctions when required. 

Both positions also demand excellent judgement. In football, as in compliance, sometimes there are black and white decisions. Penalty decisions that are 100% nailed on. Regulations that have to be adhered to. But there are also many grey areas, where judgement is required – marginal decisions in the game.

With these more complicated and nuanced situations, it is the job of the referee and the compliance officer to exercise personal judgement – to understand, to communicate and to make a case for a particular decision.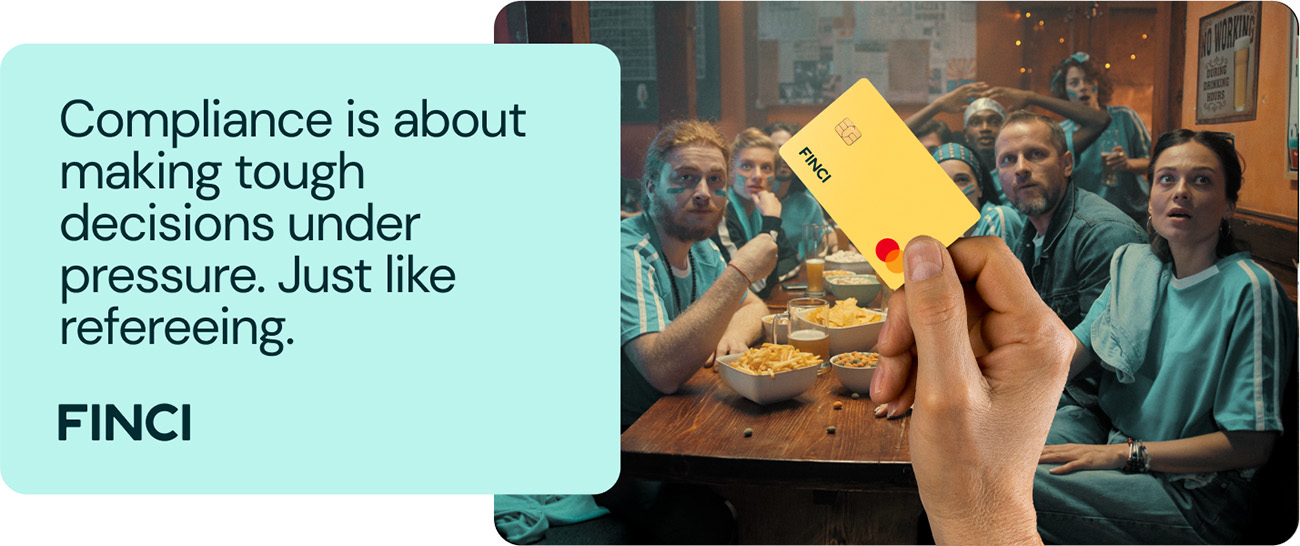 Refereeing a complex world

Increasingly complex businesses operating in an increasingly complicated web of international trade make compliance an increasingly more challenging mission. And that is only made more complicated with the recent geopolitical conflict in Europe. 

International sanctions on Belarus and Russia create a huge compliance headache. Every deal and transaction needs to be scrutinised, considering not just our customers, but our customer's business partners and their business partners. 

Like with a modern referee where every decision is micro-analysed for mistakes, each compliance decision has a lot more at stake. So we're lucky we have one of the best financial referees in the world on our team. 

Refereeing football transfers

And sometimes football and compliance literally overlap. Recently, FINCI had the privilege of handling the transfer for a super talent as he headed from a European club to the Premier League. 

Jurijs was involved in the transfer, researching the player, reviewing documents and applying his unique perspective to ensure the deal met all legal requirements. With his insight into the football and financial compliance world, Jurijs puts us in a great place to manage more transactions in the football transfer market. 

So it's game on for Jurijs and FINCI.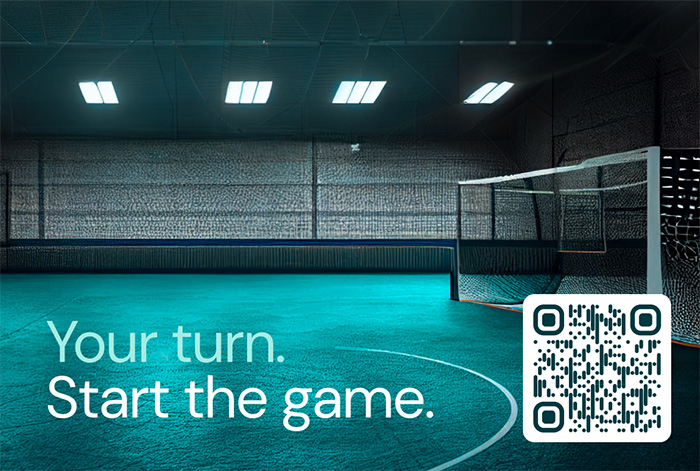 Don't have a business account yet?
Apply online and get approval in just days.
Open your account