BIN sponsorship cards without the complexity
BIN sponsorship is the smart way to issue payment cards and grow your business, while avoiding the headaches of doing it yourself.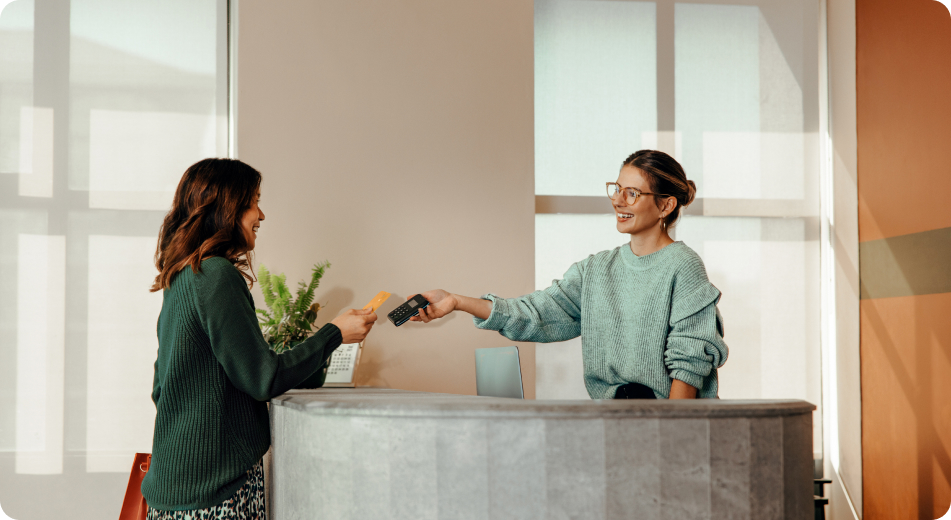 Firstly, what is a BIN sponsor?
A BIN sponsor is a financial institution that's an existing principal member of a payment card scheme, such as Mastercard. As a member of the scheme, FINCI is able to "sponsor" your business, giving you access to a BIN (bank identification number). This allows you to offer financial products, without the need for a financial licence. Payment cards are a great first move.
Get revenue generating cards.
Offering payment cards to customers is good for business. You can incentivise customers to become more loyal. And reduce customer acquisition costs and improve lifetime value. Plus, how great would it be to put your branded debit card in every customer's wallet? Every time they pay for something, your brand gets flashed to the world.
While avoiding the headaches.
But launching your own card programme alone is tricky. It's technically challenging. It's expensive. And there are many regulatory hoops to jump through. You'll need to join the Mastercard scheme (after getting a financial licence). Then you need the infrastructure to actually handle payments. You need to create a cards team. And then run operations.
"

We offer financial companies a faster and more efficient way to start offering card services to their customers. We do all the technical and regulatory heavy lifting, so our clients can avoid all the pain, while gaining all the benefits of the business opportunities in front of them.

"
BIN sponsorship is the fast-track to launching your own debit card.

Start offering your own branded physical and digital debit cards without the huge cost, complexity and hassle of doing it all yourself. As a principal member of Mastercard, we'll help you get set up with your new BIN. And support you with all the technical, operational and legal demands.
Get there faster.

There are two paths: the slow and the fast. Doing it yourself on the slow path will take you about 6 to 12 months of work. That's just to get set up with a payment card solution. You still have to launch and market your new card product to customers.

And speed matters. When there are market opportunities to grab, and your competitors are trying to beat you, waiting a year is a commercial disadvantage. With FINCI, we'll have your card programme up and running within 1 to 3 months, slashing the time it takes.


Get there for less.
The slow way is also expensive. It will cost your company hundreds of thousands of euros to join the payment card scheme, to build out the technical infrastructure and to hire all the people you need to run the show (trust us, we know). Plus, the resources you focus on this are resources you can't profitably use elsewhere. And if you move slowly, you might lose to your competition. BIN sponsorship offers you the most cost efficient route to launching a card program.
Get there the easy way.
The slow way is also the hard way. Instead of you doing all the hard miles, we do them for you. We handle the relationship with Mastercard. We set up the technical connection. And we engage with physical card manufacturers. We perform settlement and reconciliation. We monitor card fraud. We deal with regulatory compliance (KYC, AML etc). And everything else important required to set up and run your card programme.