Money 20/20: Creating a stand to stand-out
As with any major event like this, grabbing attention is key.
The more potential partners, investors and customers we attract to our stand, the better. So this year we needed a stand that would stand out. One that would grab the eye, be a welcoming spot to visit, and have a meaningful connection to our services.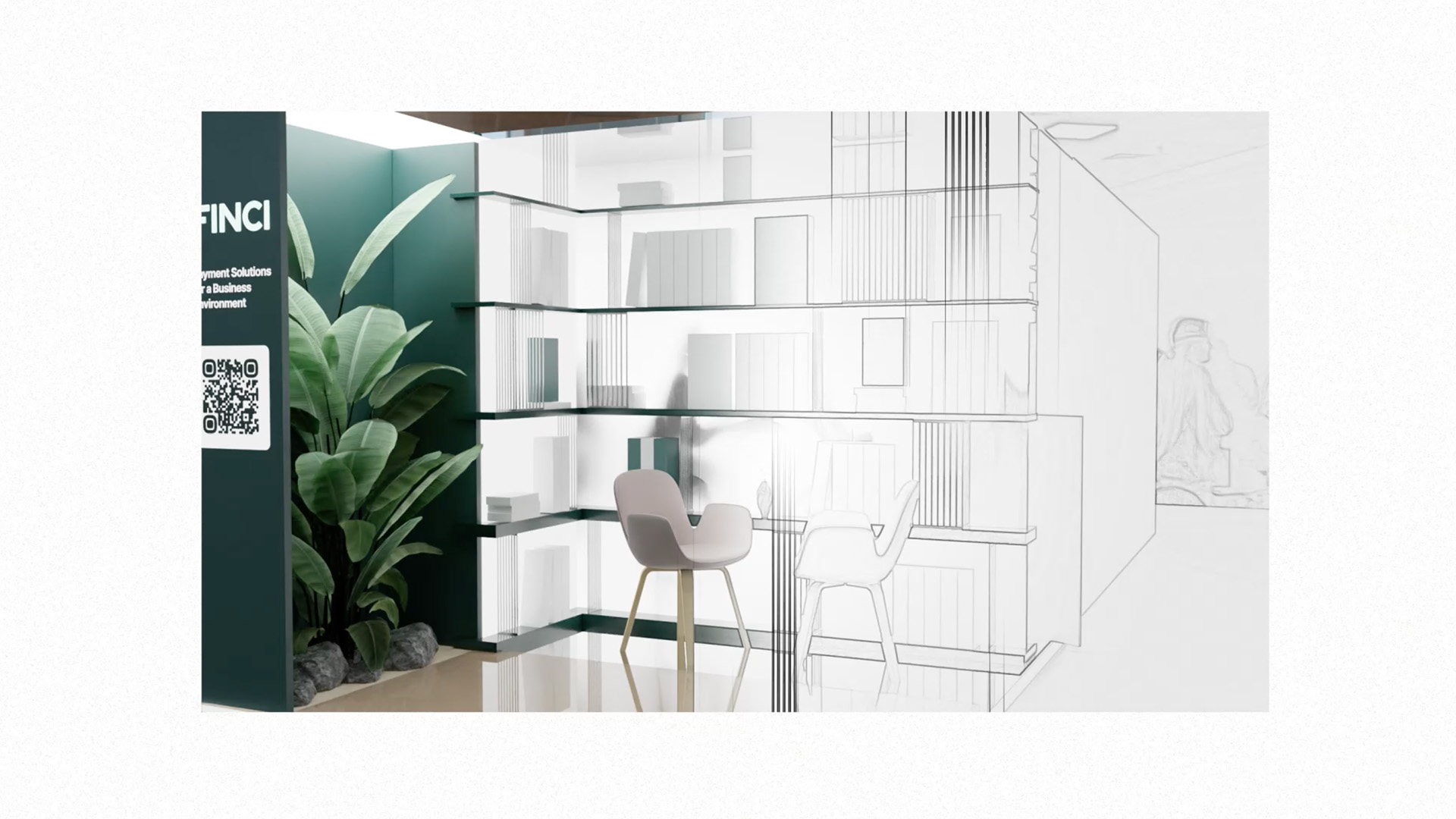 A message with meaning.
Last year's stand won the grand prize for the design of a conference stand at the Polish Chamber of Exhibition Industry. So we had a lot to live up to. This year we wanted to not just design something attractive, but also to weave more meaning into the design.

The books on the shelves represent our expanded services, because the ways in which we help businesses have grown. Now we're a genuine one-stop shop for our business customers, who can select the best payment tools and services, like books from a shelf.

The people moving in the background are actually the FINCI team, filmed at work at our HQ in Vilnius. This represents the fact that we never stop moving – always working hard to make life better for our customers.

And ceiling and ground mirrors are used to create an infinity effect, representing our optimism for the growth of FINCI and the businesses of our customers.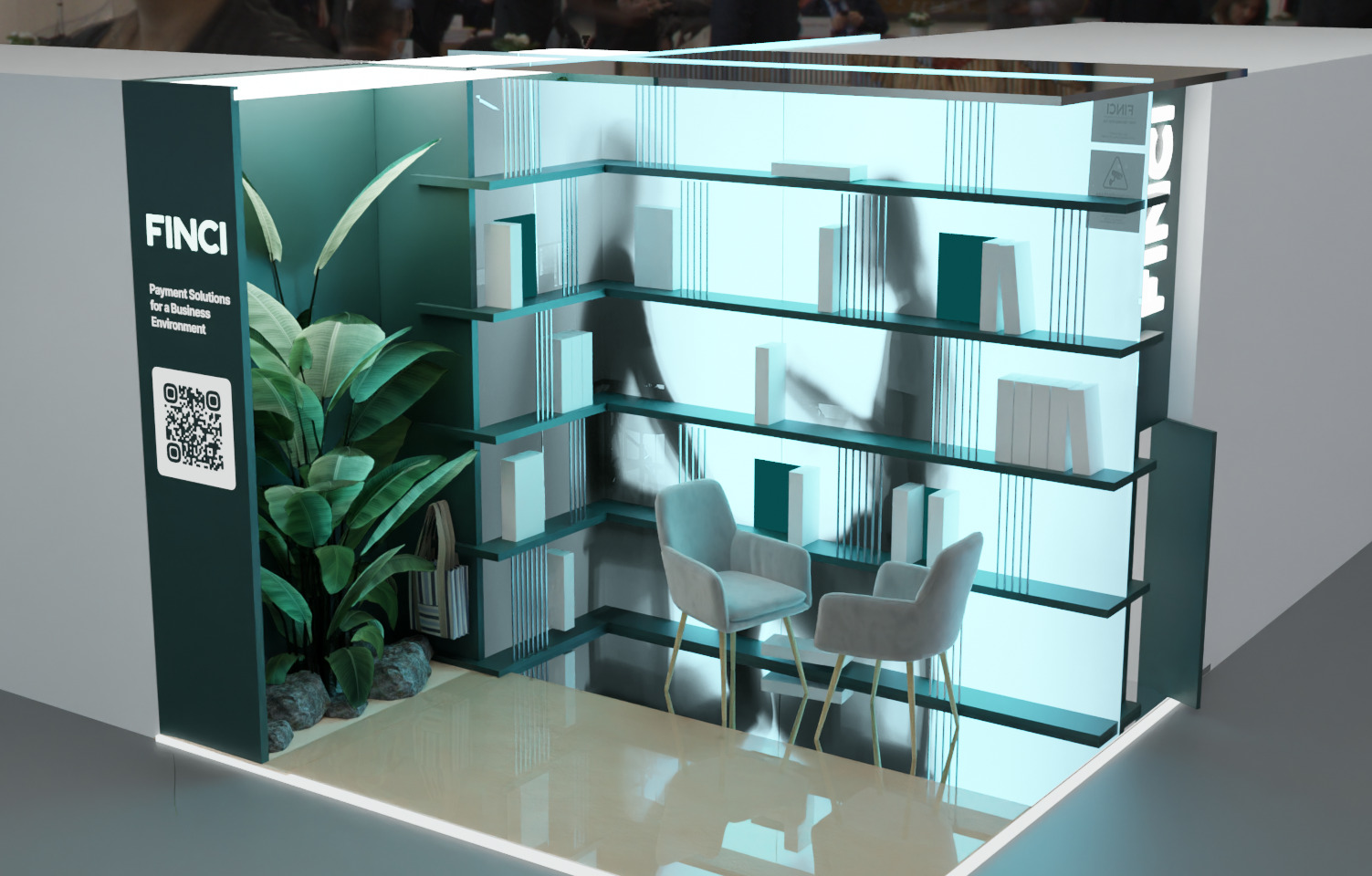 Designed in-house (with a little help).
The concept and design were creative decisions taken by our internal team. But we couldn't have done it without the help of these fantastic companies and individuals.

Firstly, a huge thanks to Wise Display, and especially Lukasz Nowakowski, for helping us make the design come to life. Thanks to Bematrix for their amazing LED skin panel technology, allowing us to deliver an amazing digital experience. And special thanks to Jakub Świętek and the Smurffitkappa company for the decorative branded books – a key part of the concept.

And finally, the stand isn't really the star of the show. That award goes to our hardworking hosts: Mihails Oleiniks, Head of Sales; Irena Kreeger, Head of Client Operations; Witold Wilczynski, Head of Creative; and Genadijs Cigankovs, Head of Customer Relations. They all put in a colossal effort.

Will we win an award this year? That's not the point. The mission was to stand out at Money 20/20. And with 100s of interesting conversations with attendees, and many new exciting connections, that mission was a huge success.