Perfect for everyday payments
We support
Start making payments today (you can sign up online in minutes)
Trusted by thousands of customers across Europe
Open an account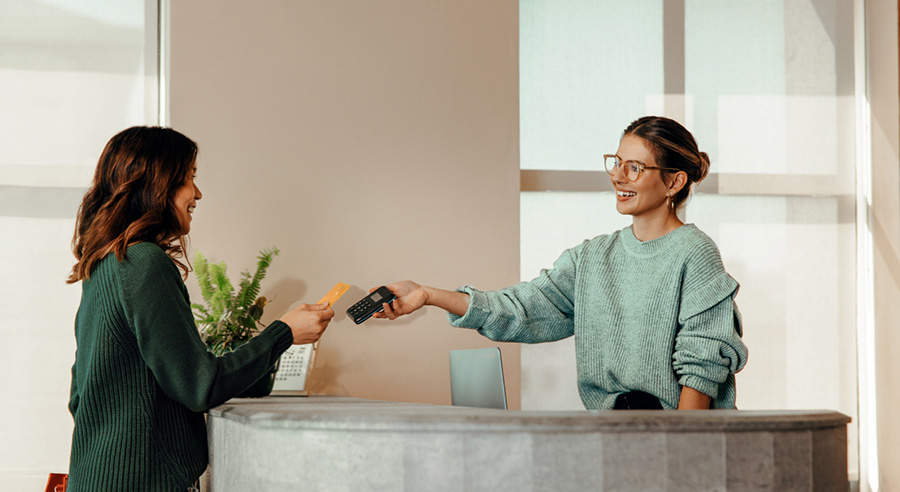 Open a free account in just 5 minutes

Benefits
Pay for everything, everywhere.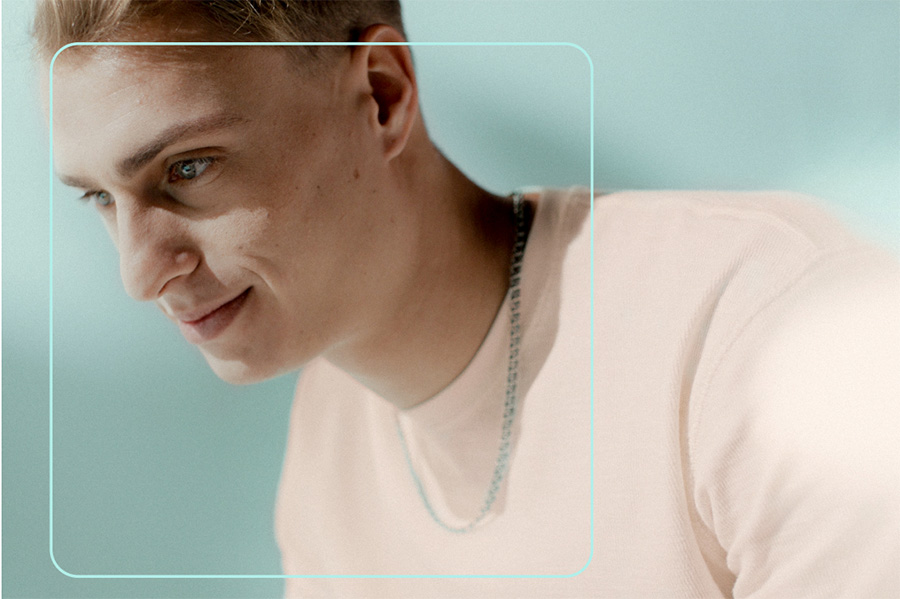 Treat yourself to something nice. Pay a friend back for dinner. Send money to help out your family. Or just pay those bills. It all happens without a second thought.

Start spending immediately online or in-store with a FINCI digital card.
Easily make payments to over 200 countries and territories worldwide.
Get a free Mastercard-powered digital debit card.
Fast help from helpful humans
If you need help with your money, you need that help to be fast and effective. That usually means help from humans. So if you'd rather speak to a person than a chatbot, we'll serve you from within your app, or on the phone, in multiple languages:
English
Latvian
Russian
Lithuanian
Support available from 09:00-18:00 (EET) Monday to Friday.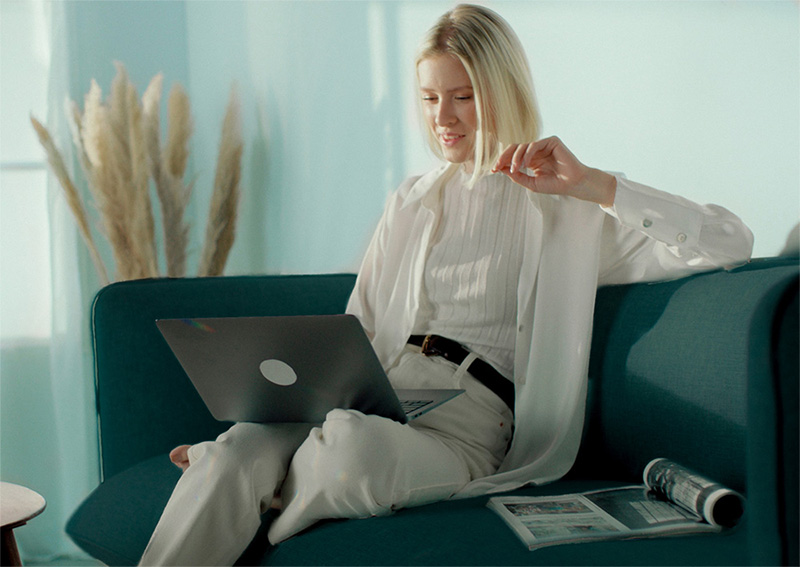 Apple Pay & Google Pay
Forget your wallet (on purpose). 
With your cards securely stored in your digital wallet, you don't need your actual wallet. Wherever you'd use contactless payments – on public transport, in a store – you can use Google Pay. So just grab your phone and go.
Learn about Google Pay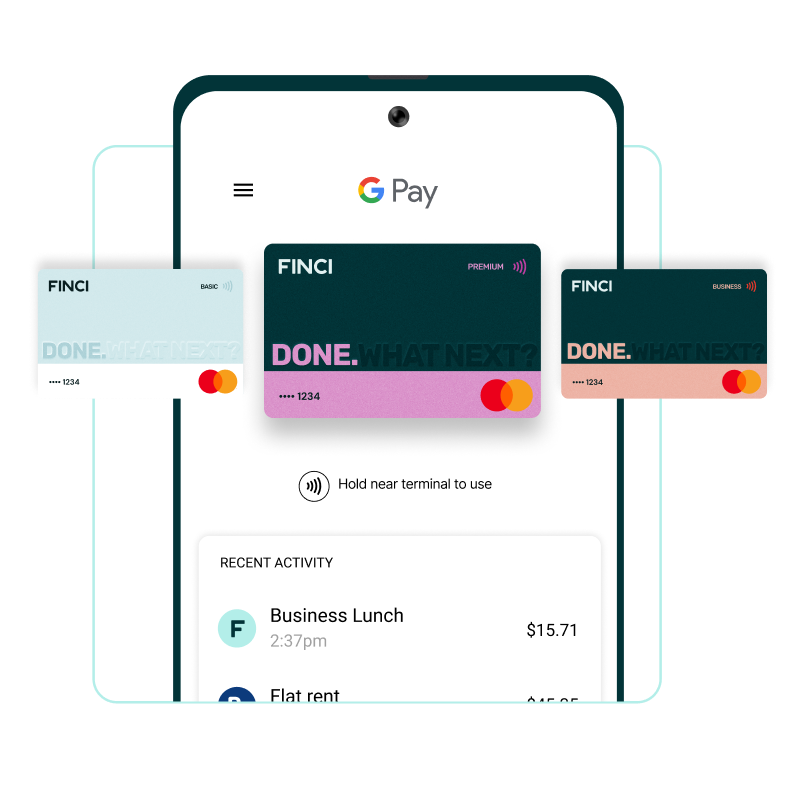 Pay (without thinking).
Don't waste time thinking about paying, just pay. Apple Pay is the easy and secure way to pay with your FINCI account. Use it in-app, on websites, and wherever they accept contactless payments. And it's already on your device, so no need to download.
Learn about Apple Pay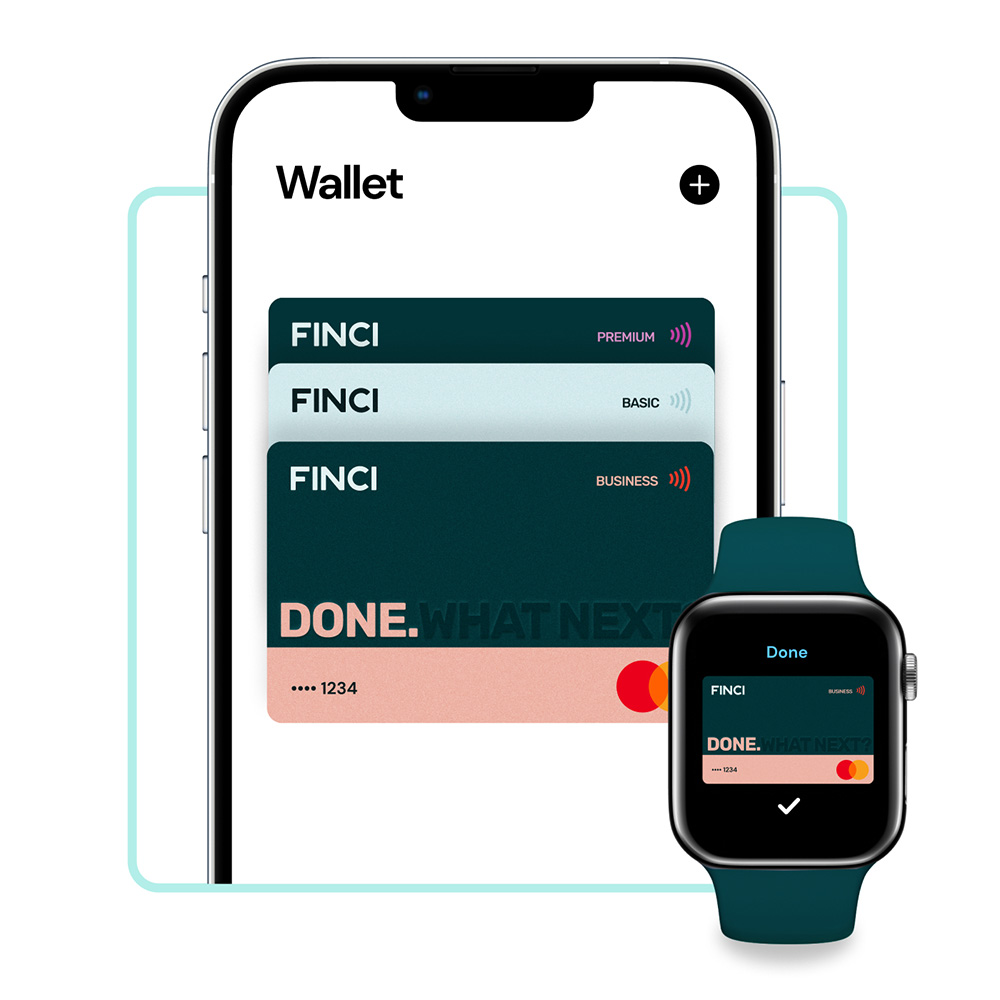 Less plastic for the planet
You get a new digital card the moment you open your account. It's exactly the same as a physical card, only it doesn't pollute the planet with plastic. That's why we make physical cards an opt-in system (simply order in-app if you need one). Choose your personal plan
Choose your
personal plan
Best choice
Premium
Premium financial features
€ 4.99 /mo
Get started
Annual incoming turnover up to:
Account Opening
Free digital Mastercard
Free payments between FINCI accounts
Free physical card delivered to you
Free withdrawals up to 200 EUR per month
Priority Customer Service
25 000 EUR
Free of charge
500 000 EUR
Free of charge
Trusted by thousands of lovely customers
Trusted by thousands of lovely customers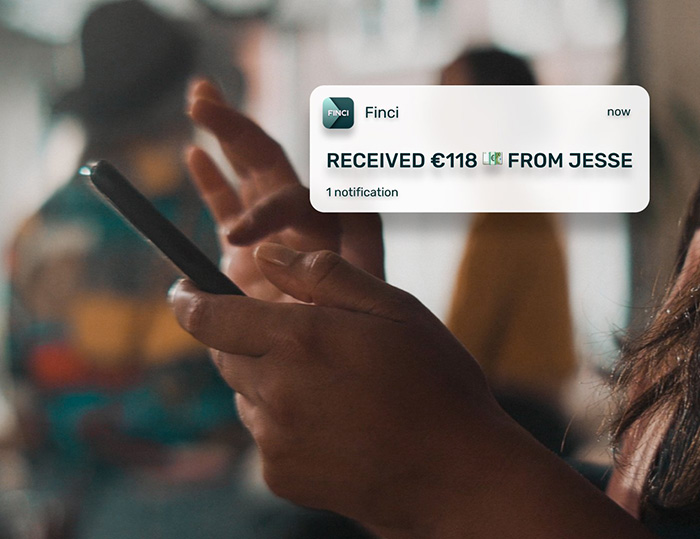 Easily share money with friends and family around the world. Transfers between
 accounts are free of charge.

Open an account from over 30+ countries
Andorra
Austria
Belgium
Cyprus
Estonia
Finland
France
Germany
Greece
Ireland
Italy
Latvia
Lithuania
Luxembourg
Malta
Monaco
Netherlands
Portugal
San Marino
Slovakia
Slovenia
Spain
Vatican City State
Bulgaria
Croatia
Czech Republic
Denmark
Hungary
Iceland
Liechtenstein
Norway
Poland
Romania
Sweden
Switzerland
United Kingdom
Guernsey
It's quick and easy to open an account online
Watch this short video to see how to open your new FINCI personal account.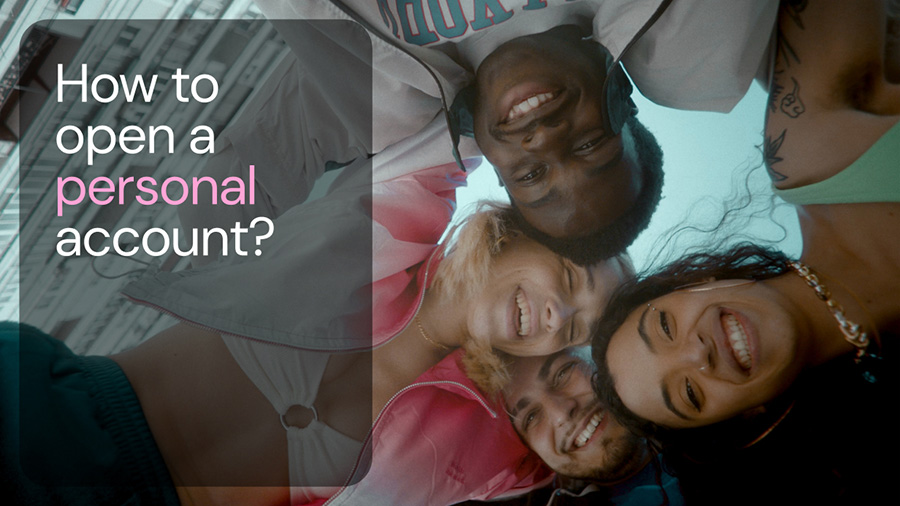 Common Questions
Common Questions
How do I open a FINCI personal account?

Does it cost me to open a personal account?

Why do I need to submit a selfie when opening an account?

What is a TIN (Tax Identification Number)?


How is an Electronic Money Institution different from a bank ?

Can I get a basic card for free?

What's the difference between a digital card and a virtual card ?

How many cards can I have?


How do I know my money is safe and secure with FINCI?


What are the card spending limits for Point of Sale (POS) transactions?


What are the card spending limits for online purchases?


What's the limit for ATM cash withdrawals?


Can I increase or decrease my card spending limits?


Are there limits for payments I receive?


Does FINCI support Ukrainian refugees?


How do I close my FINCI account?

Get more useful FINCI services