Your finances. In
your pocket.
You're busy with life. That's why our easy-to-use app is designed to get out of your way, so you can quickly manage your money and get on with your day.
Open an account
Easily open a new account within the app – it takes just 5 minutes.

Send money and pay bills. Track income and savings. And download XML, PDF Statements.

Manage your cards in the app. Quickly freeze, unfreeze, or cancel your debit cards.
Open an account before your coffee gets cold.
In the past, opening an account used to be difficult. You had to visit a bank and fill out endless paperwork. Now you can do it completely online in just 5 minutes (we're one of the fastest in Europe for this).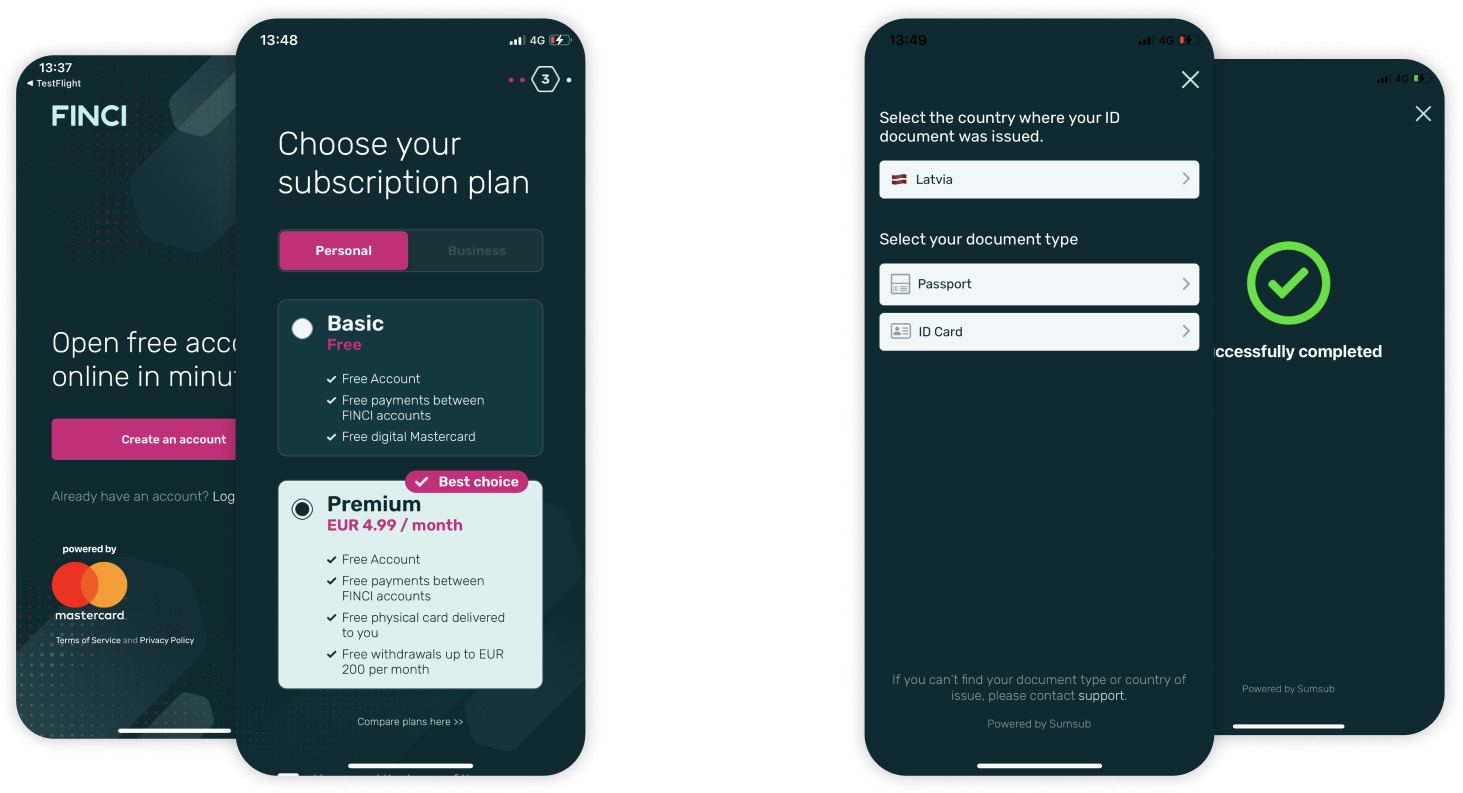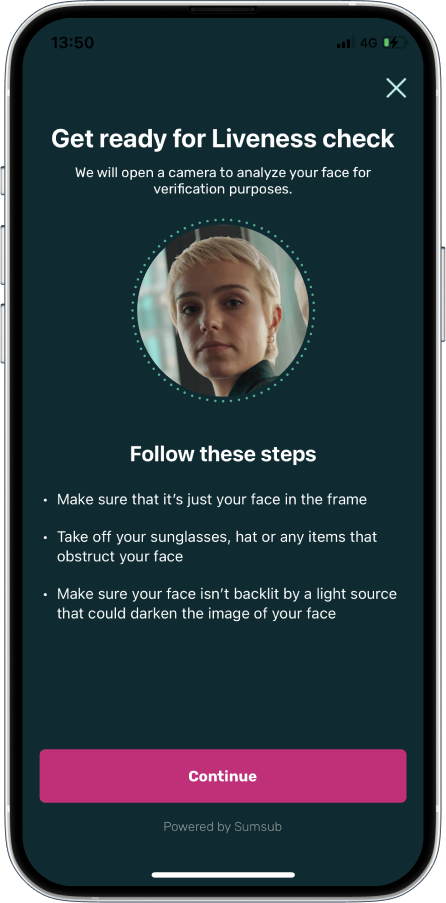 Note: In order to open an account, you'll need to have an existing EU residency, passport, or business presence in the EU.
How to open account?
Watch our videos with instructions of how to open FINCI account for personal or business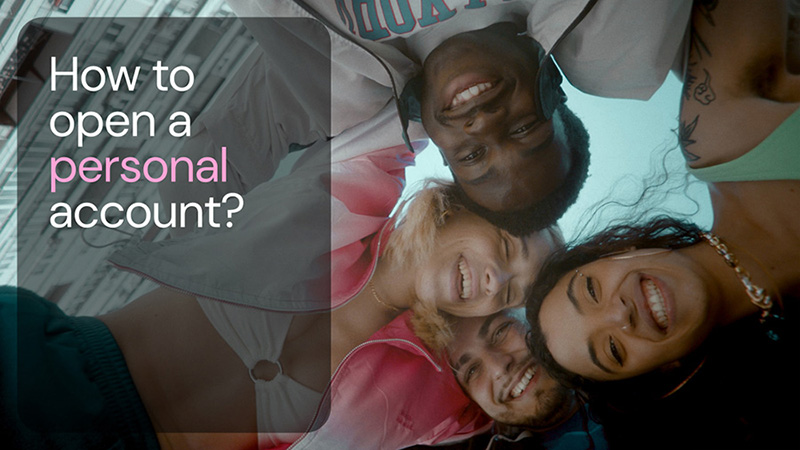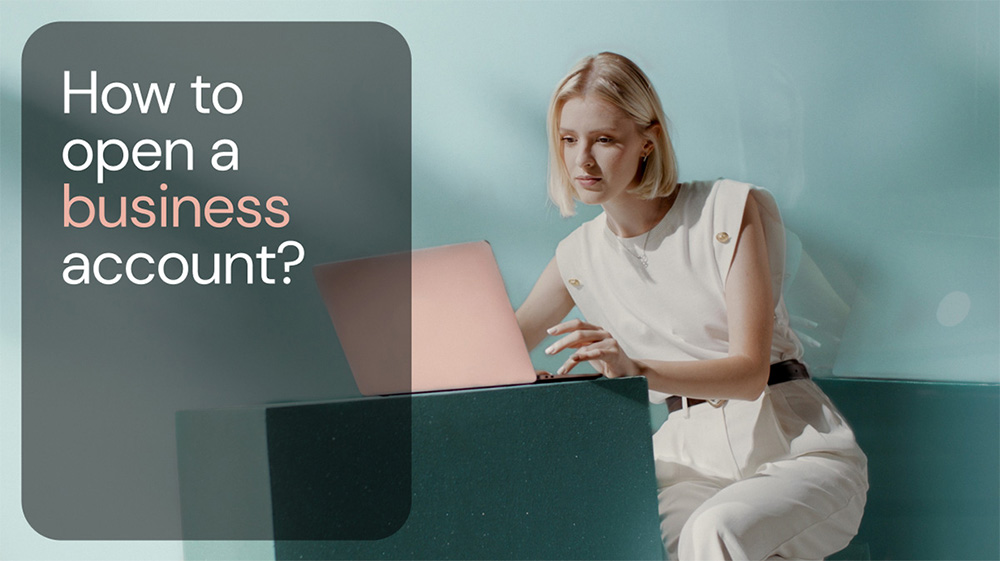 Benefits
Spend money.
Send money.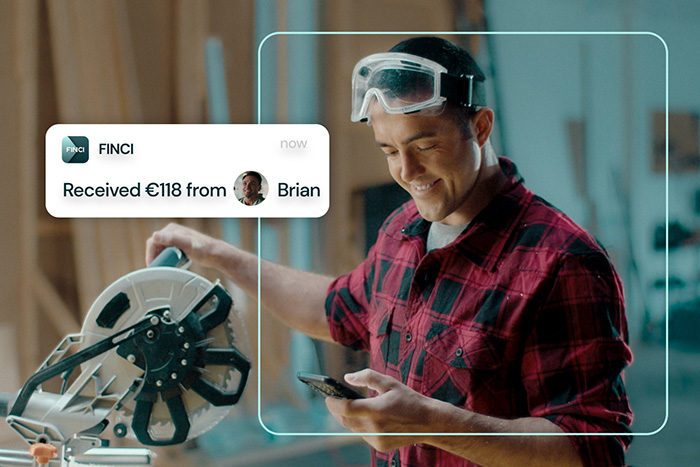 Buy goods or pay bills. Pay a friend back for dinner. Or send money to family, wherever they are in the world. It all happens without a second thought.
Start spending immediately online or in-store with a FINCI digital card.
Easily make payments to over 200 countries and territories worldwide.
Get a free Mastercard powered digital debit card.
Your account.
And only yours.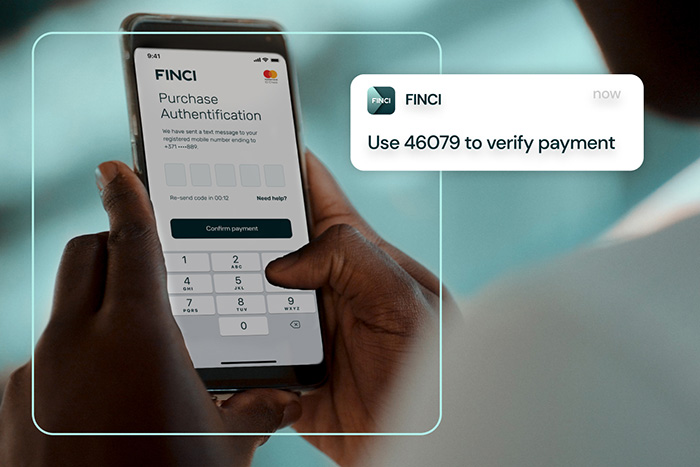 With two-factor authentication and sophisticated data encryption, we make sure it's only you accessing your account, and only you spending your money.
Securely access your account with face and fingerprint biometric identification.
Stay safe online with advanced fraud prevention technology, 3D SecureCode 2.2.
Easily freeze, unfreeze, or cancel your debit card, if it's lost or stolen.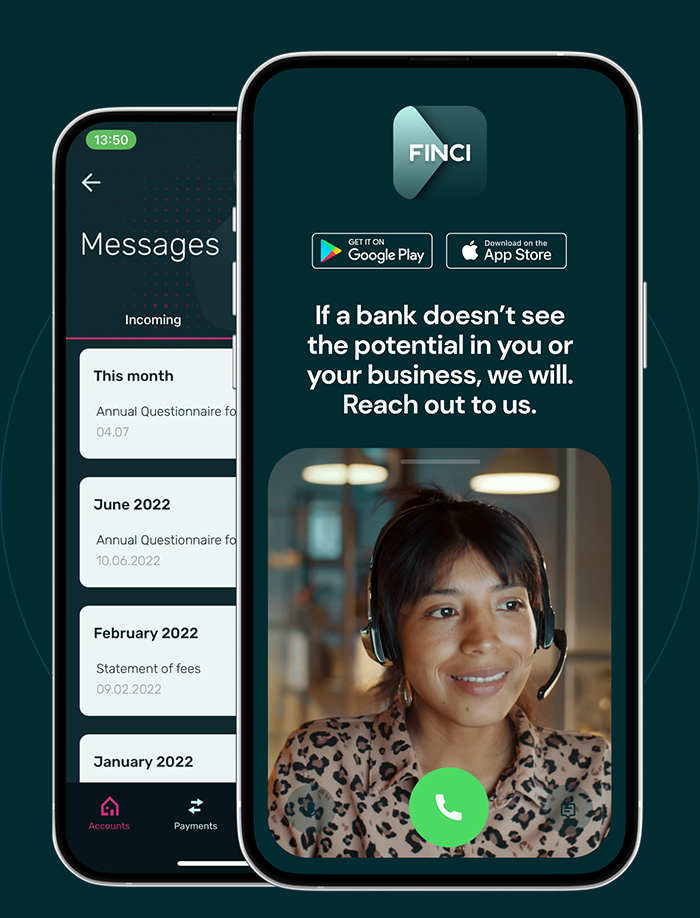 Need help?
Get it in-app.
Need help with a transaction? Got an important question? Prefer to speak with a human rather than a chat bot? Then our friendly support team is here to help you in four languages – right in the app, right in your pocket.
Support available from 09:00–18:00 (GMT+3) Monday to Friday.
Learn more
Apple Pay & Google Pay
Connect to Google.
And Pay.
Google Pay is a faster, easier and safer way to pay. You can add your FINCI digital card to Google Pay straight away (you get this card as soon as you open your account). So there's no need to wait for your physical card. Simply go to card settings in the app and tap "add to Google Pay".
Tell me about Google Pay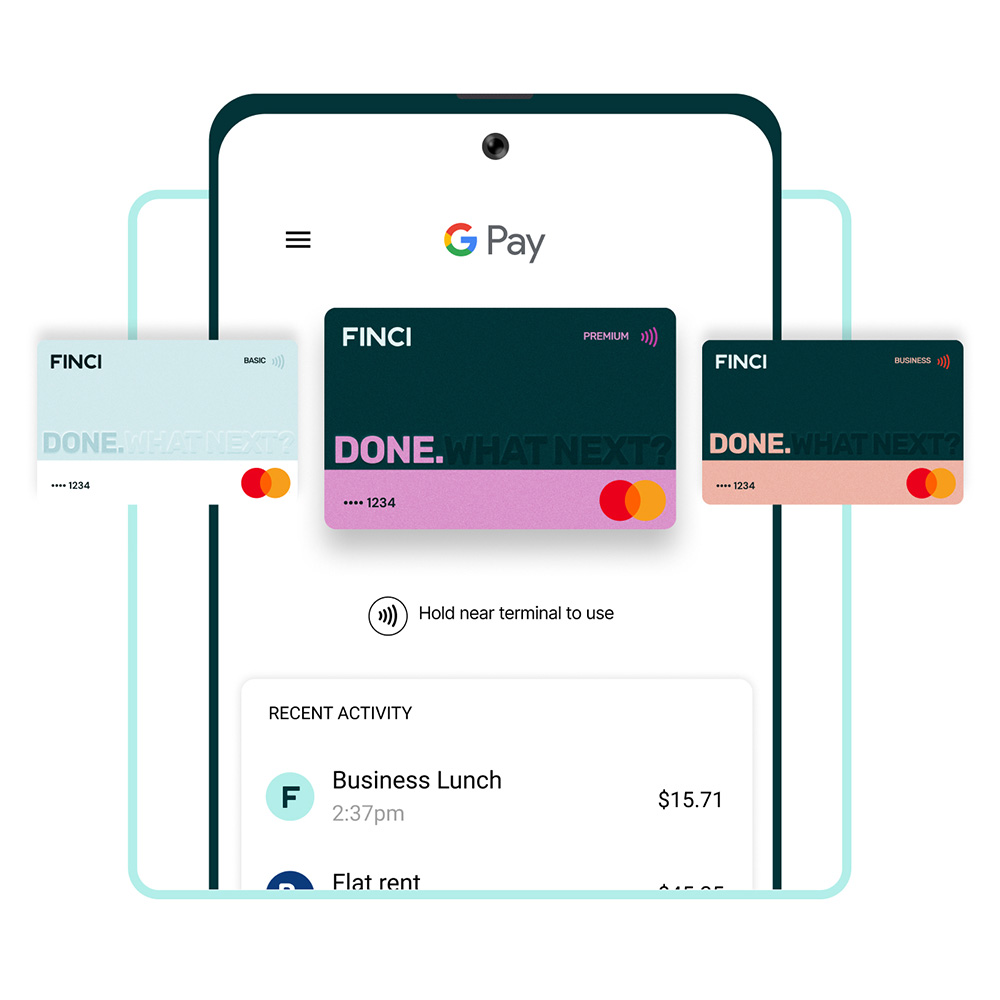 Apple Pay. 
Pay (without thinking)
Don't waste time thinking about paying, just pay. Apple Pay is the easy and secure way to pay with your FINCI account. Use it in-app, on websites, and wherever they accept contactless payments. And it's already on your device, so no need to download. 
Tell me about Apple Pay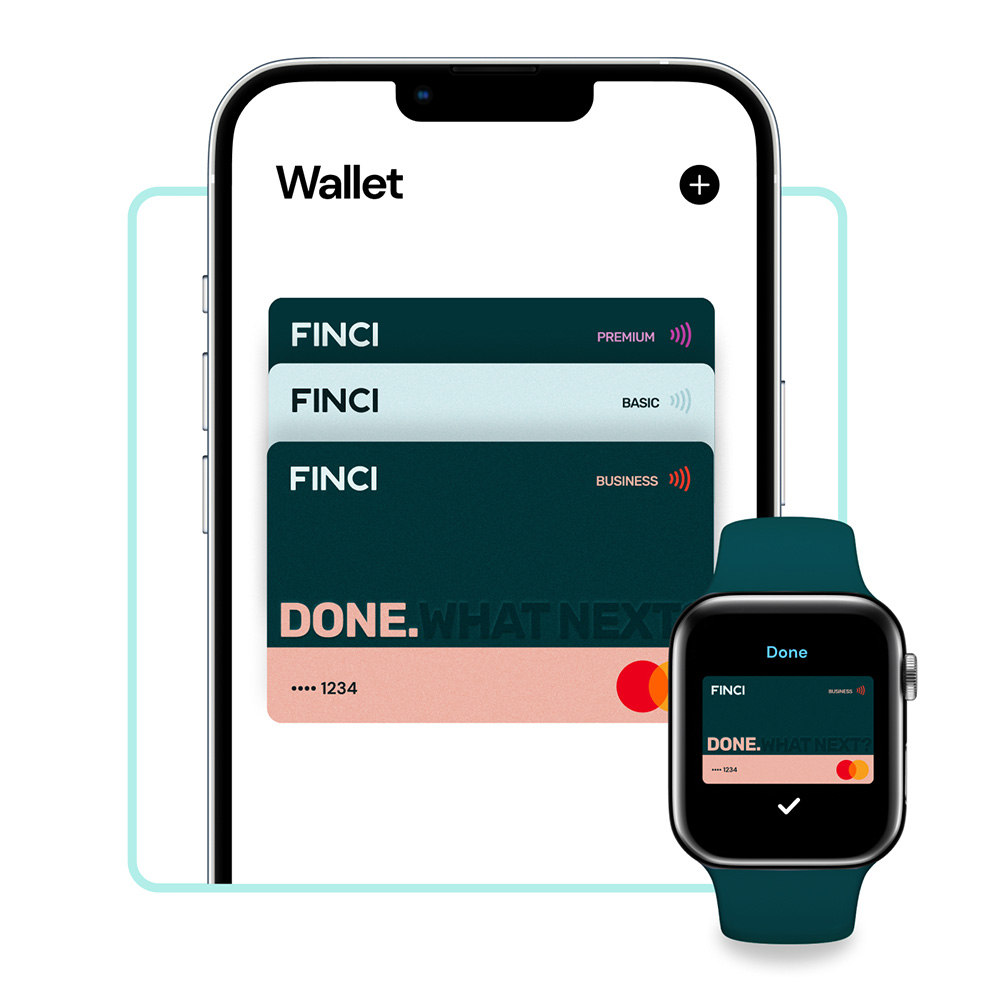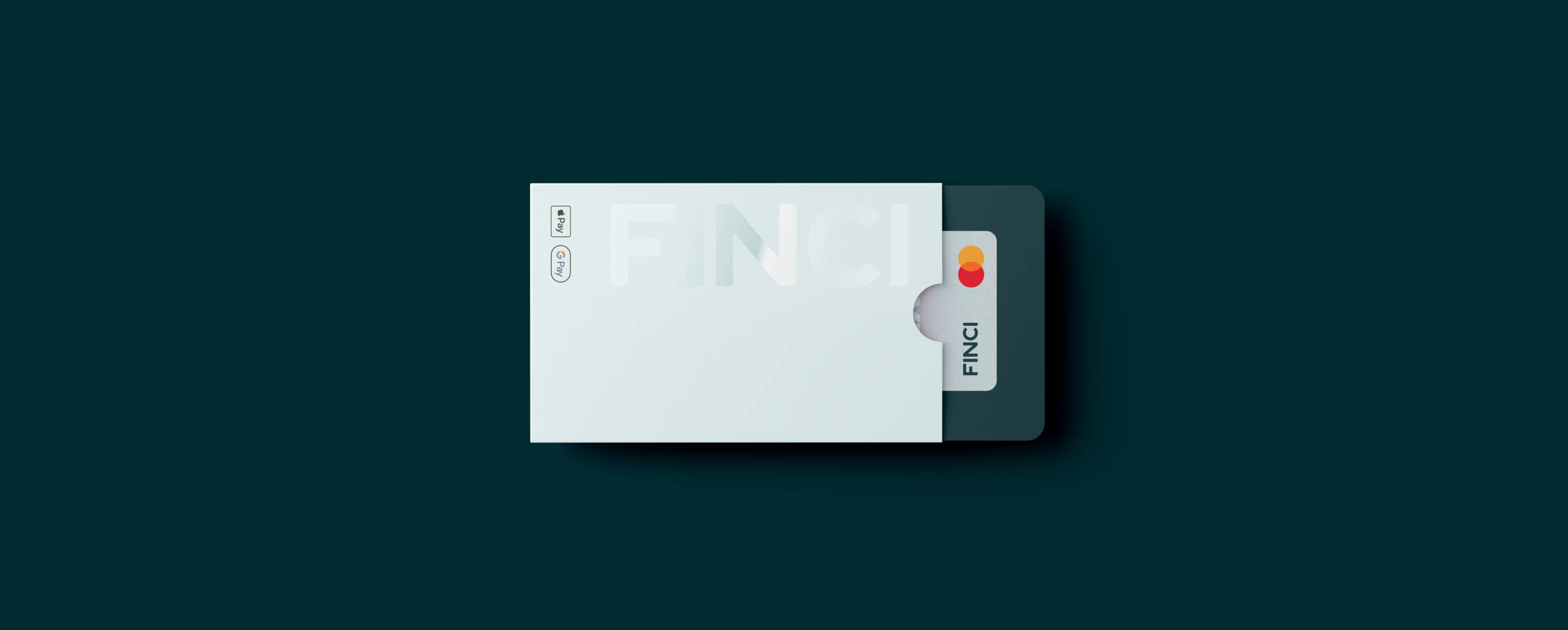 Got a FINCI debit card already?
Link it now in 2 steps.
If you've received a physical FINCI debit card during an event, or as a gift, link it to your account following these steps.
Open your FINCI app

Select the "Got a card already" box on the home screen. Or click "..." and select the same option.

Add your card details

16-digit card number
Then the expiry date
And the CVC code

That's it! You're done.

Your physical card is now linked to your account. Easy, right?
Common Questions
Common Questions
How do I open a FINCI personal account?

Does it cost me to open a personal account?

What is a TIN (Tax Identification Number)?

Can I get a basic card for free?
More FINCI business services