FINCI - More than online business banking.
When it comes to opening a new business account, traditional banks can be a little bit too… traditional. They can have a certain rigid and old-school view of what makes a good business customer.

And if you don't fit that image, they're pretty quick to deny your application. Or provide a standardised service that doesn't really fit your needs.
At FINCI, we know that not all businesses fit the traditional model. That the new economy is dynamic, with new business ideas emerging all the time. And that not all entrepreneurs look and sound the same.
A service that fits to your needs.
When your business's needs are complicated, or face unique challenges, older banks and even newer FinTech's can choose to avoid you. If they do take on your business, they expect you to fit in with their existing services (their services do not adapt to fit your needs). Put simply, traditional banks love a traditional business.

FINCI keeps an open mind to all business types. We take the time to talk to everyone, whether your business is new, complicated, or simply unconventional. Our team will spend the time listening to you and reviewing your documentation, so we truly understand your business model and operational needs. This allows us to assess your application on its merits, and offer you a truly tailored business service.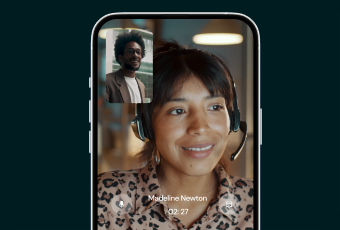 If a bank doesn't see the potential in you or your business, reach out to us. We will.
Get in touch 
Banks are ships. FINCI is a speed boat.
It's this flexibility and willingness to work on custom solutions that makes FINCI so business friendly. We're able to adapt with you, to help you be agile and successful in the market. So when you bump up against a new issue – say, high transaction costs when paying suppliers or employees in a new territory – you can get on the phone with us and we'll work it out with you.
A traditional bank won't be able to offer you an agile service. They're like one of those huge container ships that take forever to turn. FINCI is more like a speedboat; able to adapt much faster to your needs.
Not all entrepreneurs wear suits.
And if you don't look like a traditional business person, traditional banks can often overlook you. Maybe you're the wrong age, or have the wrong accent, or the wrong skin colour, or the wrong sounding name, or the wrong body art, or the wrong gender. At FINCI, we know that business people come in all shapes and sizes. And that not all entrepreneurs wear suits.
Because good business is about good listening
Call us: + (370) 691 106 93
Email us: [email protected]