Behind the scenes at Money 20/20
Money 20/20 was an epic event. With hundreds of sponsor companies, tens of thousands in attendance and innovation everywhere you looked, it was a true festival of fintech. But with all that noise, making an impression is not easy. You have to put the work in…


3 months of work for 3 days.
If you want to make an impact at an event like Money 20/20 (there are hundreds of companies creating stands), then you need to spend a lot of time planning and preparing.

There was the sourcing and commissioning of our stand construction and technology partners. Then we had to design the stand itself, which went through more than 20 different concepts. Then there are the many hours creating the video and graphic displays, making sure the copy and visuals tell the FINCI story in a clear and engaging way. And then there's the setup in Amsterdam and making sure everything is working smoothly for the big event.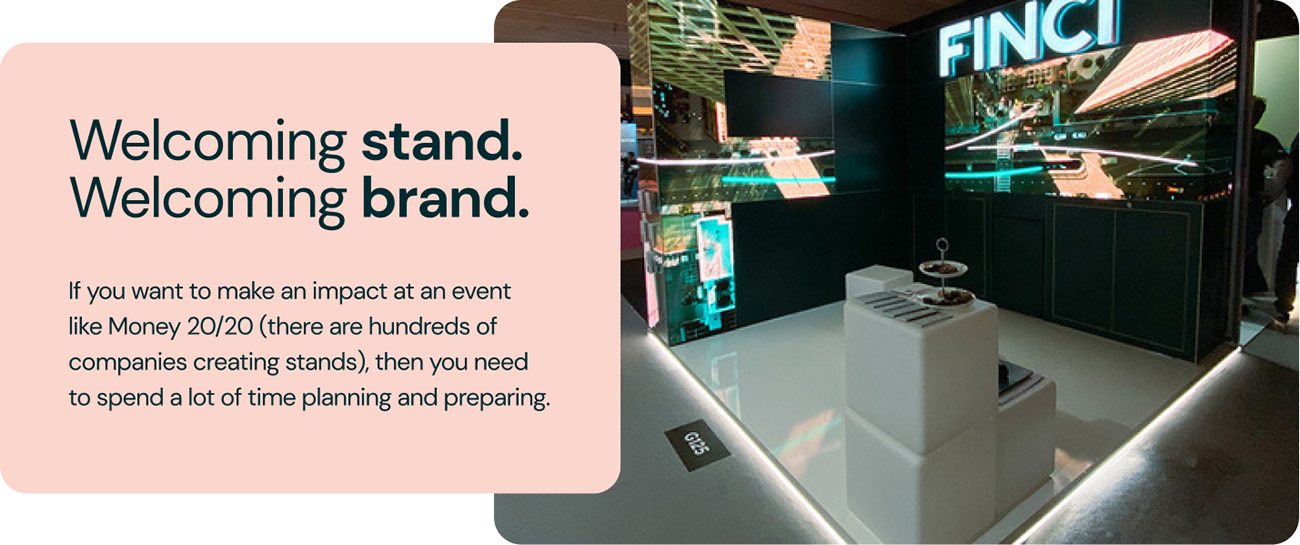 We wanted the stand to feel open and inviting, with no barriers or too much furniture, which is a challenge in just a 9m2 space. The result was perfect. A welcoming space that reflects our openness and transparency as a company. A big shout out to Wise Display for helping us build this beautiful stand.

And this point about openness was also emphasised by the attendance of our CEO, Mihails Kuznecovs. Who is better than the CEO to share the company vision and meet with our potential customers and partners?
Not all entrepreneurs wear suits.
And if you don't look like a traditional business person, traditional banks can often overlook you. Maybe you're the wrong age, or have the wrong accent, or the wrong skin colour, or the wrong sounding name, or the wrong body art, or the wrong gender. At FINCI, we know that business people come in all shapes and sizes. And that not all entrepreneurs wear suits.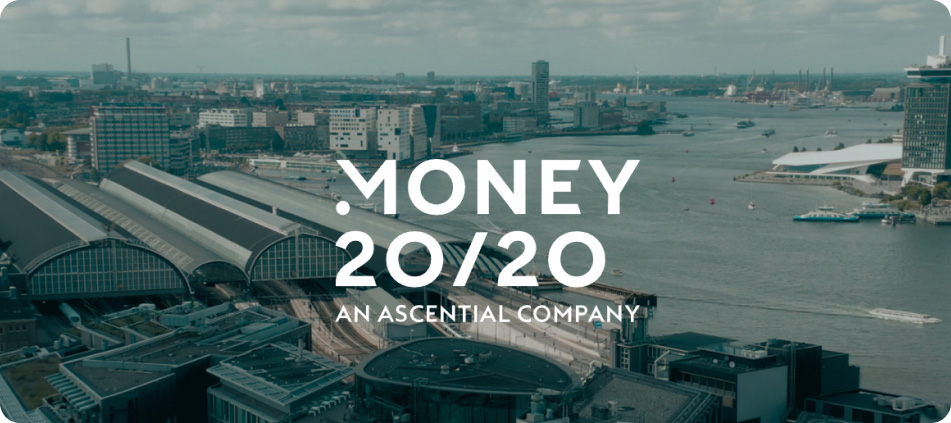 Dynamic display grabs attention.
Because FINCI has a range of payment services that make life better for businesses and individuals in different ways, we needed more than a boring static display to get the message across. That's why we opted for the video graphics set up.

Not only did it better convey the value FINCI offers our customers, it looked awesome and attracted lots of attention. A huge thanks to the team at beMatrix for their incredible flexible LED screens. This opened the door for our in-house creative team to design a truly engaging visual experience.

It's this attention to detail and quality that we apply to everything at FINCI.