Make life easier with Apple Pay and FINCI
Some things in life are hard. Paying with Apple Pay is not one of them.
To announce our recent integration with Apple Pay, we're launching a new advertising campaign, called "That's Easy!". As a tech company, we take a digital first approach to marketing. But that doesn't mean we should ignore traditional forms of print advertising. That's why we created these cool looking billboard adverts to help spread the word across Europe.
The new campaign centres around the idea that some things in life are hard. But paying with Apple Pay is not one of them. The first ad tells us that getting out of bed at 6am to go for a run is hard work. But buying the new trainers for that run is easy with Apple Pay.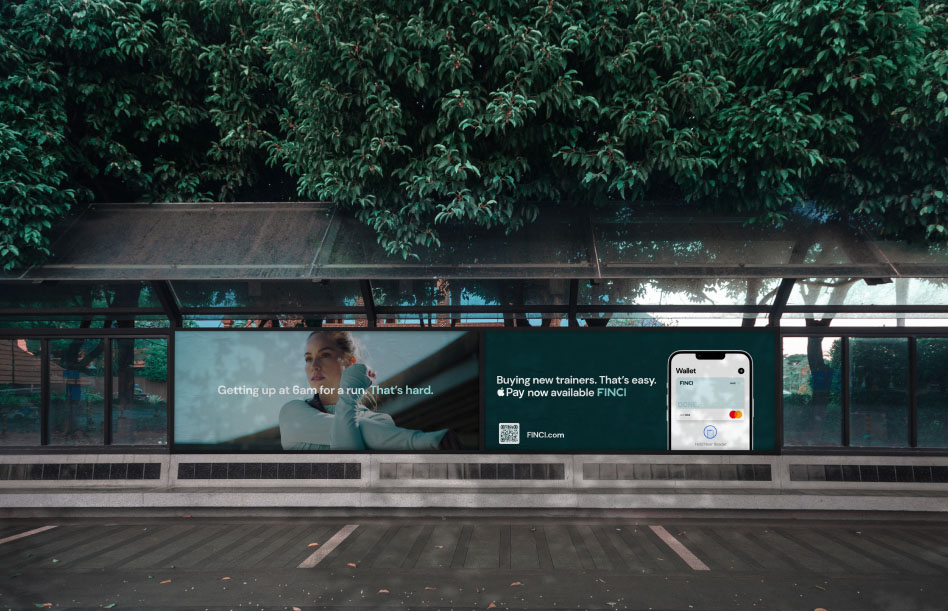 It's true, getting up is hard.
But buying the right gear is easy.
Another compares the difficulty in asking your crush out on a date with the ease of buying the first drink with Apple Pay.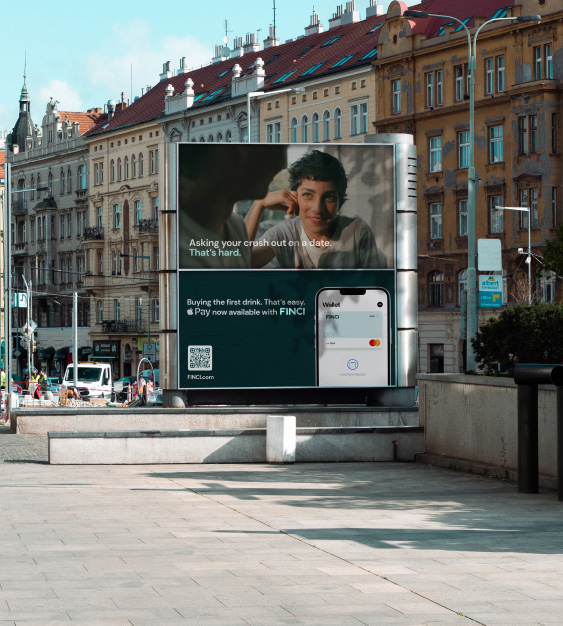 Finding courage can be hard. Ordering a drink? Not so much.
It's very easy to connect your FINCI card to Apple Pay. Simply open the "wallet" app on your Apple device. Click the "+" symbol in the top right of the screen. And there you can add your FINCI card details, either manually or using the device's camera.
Apple Pay will work on almost any Apple device that has Face ID or Touch ID. That includes all iPhone models, except iPhone 5s. All iPads. Apple Watch Series 1 and later. And Mac models with Touch ID.
And with a FINCI digital card issued as soon as your account is opened (a matter of minutes for personal customers, and just hours for business customers), you don't need to wait for your physical card. You can instantly add it to Apple Pay and start spending online and in-store.
Why Apple Pay is awesome?
Apple Pay is a faster, easier and more secure way for you to pay online (don't worry if you're on team Android, we have Google Pay for you). It's easier because you just grab your phone and pay, wherever they accept contactless payments.
It's faster because you don't have to count cash, or collect change. Plus, you can pay with a simple touch of your finger, or glance of your face. And it's safer because biometric authentication ensures it's only you using your FINCI account.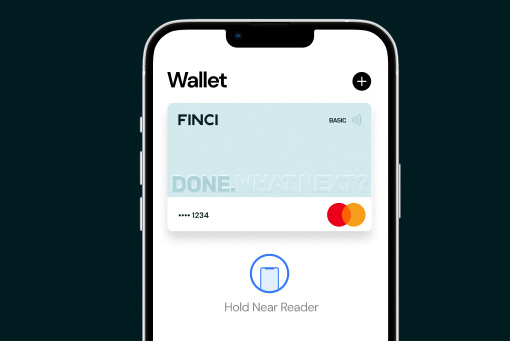 Don't have a FINCI account?
Open an account in just a few minutes. Try out now it's free.
Open an account
FINCI is growing fast. Thank you! 🙏
FINCI is still a new company, so we're proud to already have customers in 29 European countries. We have a long way to go to win more hearts and minds. But one thing we're relentlessly focused on is improving the service we offer you.

So Apple Pay is just the latest in a long list of feature upgrades designed to make life better for you. For example, instead of waiting days for funds to clear, we now offer near instant blockchain powered international transfers. Not only fast, these cross-border payments can be up to 8-times cheaper than with a traditional bank. That's a huge win if you pay suppliers, partners or employees in other countries.
Through strategic partnerships and in-house innovation, we will continue our mission to make payments faster, easier and cheaper for you.